Top 9 Live Streaming Video Broadcasters
Which Video Broadcasting App Fulfills Your Desires?
If you are a video watching addict or even a fan of broadcasting live, smartphones today offers both platform and hardware to fulfill your interest. Android and iOS devices allows their users to choose any of the apps among their wide collections in app stores. However, instead of having to try all apps and waste your time checking all apps to really know which one amazes you, I prepared this article in order to provide you with the top Live Streaming & Broadcasting apps and details concerning their features and services.
Facebook Live:
Of course, there is no need to talk much about Facebook since its name tells a lot. Facebook introduced Facebook Live feature as an extension for its app services. This option offers users to live stream videos directly from their smartphones by tapping on the live-stream icon. Moreover, users can write a description of their live broadcasted live event as an optional feature. Users also have the option to block other specific users. Furthermore, the maximum allowed broadcasting time is 30 minutes. A finished video is then posted permanently on the user's timeline unless the user deletes it. However there are some features not supported by Facebook Live:
User Subscription
Monetization
Digital Rights Management (DRM)
Data Analysis & Stats
Access Restriction
preview multiple live streams
Periscope:
10M+ Downloads – (Android/iOS)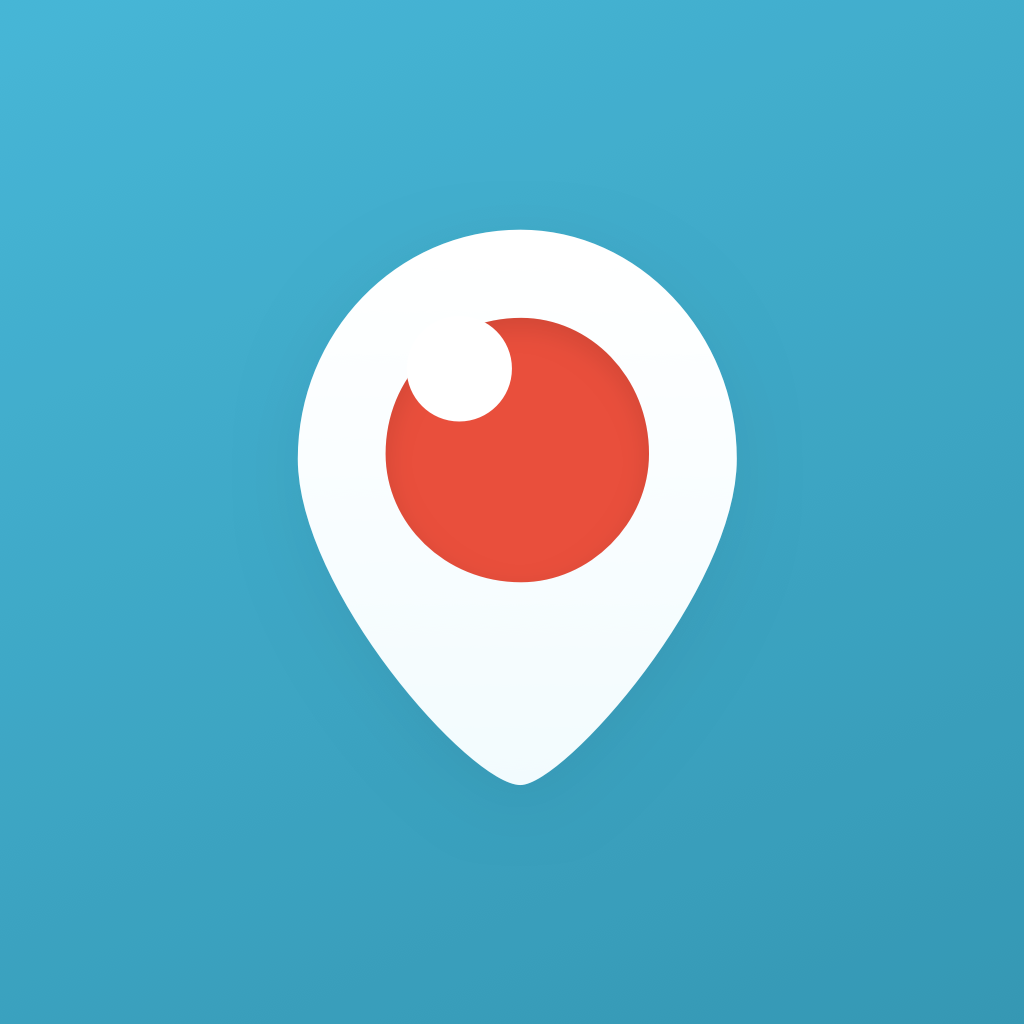 Periscope is an app purchased by Twitter. As a user of Periscope, I can provide you with much facts about it. This app allows you to broadcast live videos. As a user, you are allowed to search for videos, choose broadcasters from the map, or you can view featured videos. You can tap on the screen to give hearts as a form of appreciation – same as likes in Facebook – when watching a video. Moreover, you can follow other users to get notification the time they broadcast. Besides individual users, I have also seen that many news stations, universities, and industries use Periscope to broadcast videos.
Twitch:
10M+ Downloads – (Android/iOS)
For those who admire video games, Twitch is your 1st choice. Twitch is the largest community of gamers who meet up to broadcast, play, and watch games. It is a platform where users engage and share their game experience with live video stream and chat. Twitch has also channels which you can follow. Some channel are for paid subscriptions – usually $4.99. More interesting news is that you can become a Twitch partner. Conditions for partnership are to have more than 500 viewers and you broadcast at least for 3 times per week. Moreover, some streamers make a living with Twitch.
Live.me:
10M+ Downloads – (Android/iOS)
One of the top broadcasting apps. But what feature does this app carry more than the others? In fact, people streaming content live videos can get paid by receiving gifts from viewers and then giving off these gifts for receiving cash from the app. Simply saying, users buy gifts -virtual diamonds- and grant them to the broadcaster. Diamonds are transferred into dollars once the reach a certain limit. Furthermore, the app offers the option of earning money from ads and subscriptions. Users are able to search by hashtags for any content that interest them.
YouNow:
10M+ Downloads – (Android/iOS)
YouNow is a broadcasting video app that has the option of earning money. Applying somehow the same system as Live.me, YouNow uses a virtual currency bought by fans and granted to the live performer. Upon reaching a certain limit, virtual currency is transformed into real money and split between the broadcaster and the app company. But certain conditions are required for making money (Partnership Program): broadcasting for at least twice a week and having more than 500 viewers on every show. Majority of the users admiring this app are teens who love to see broadcasters performing music, dances, playing, and other talents and activities. On the other hand, YouNow has no ads unlike YouTube.
YouTube Live:
YouTube Live Logo.
This service is an extended feature in YouTube app. Owned by the a giant tech which is Google, YouTube videos has this great benefit to appear on Google Search Engine when searched for a certain video. This option help raise the Search Engine Optimization (SEO) of a certain video which leads it to rank high on search outputs. Users with more than 10,000 subscribers can unlock the feature of starting to earn money. However, programmers and developers can take advantage of the service's API to create, manage, update, and schedule live events.
Ustream:
10M+ Downloads – (Android/iOS)
Ustream app is used for broadcasting and displaying lively videos. For premium members, Ustream becomes ad-free and the user can access Ustream Advanced Analytics. Interaction and chatting with audience is available. Quick Broadcast Widget is an amazing option worth talking about. Users can set on their home screen and tap it rapidly to broadcast live whenever they feel they like to. There is also a Ustream API & SDK for developers to create their own streaming applications.
BIGO LIVE:
50M+ Downloads – (Android/iOS)
This app is one of the most popular broadcasting apps. Similar to other lively video streaming apps that enables the user to earn money, this app follows on the same road. User gets gifts usually, diamonds, prizes, and beans, and then exchange to money. Moreover, virtual gifts include roadsters which fans can send them to broadcasters. You can also start your own stream or watch performers of your own interest and specific talents.
Livestream:
5M+ Downloads – (Android/iOS)
Another application to watch or broadcast events from your smartphone. It offers live broadcasting in HD mode and allow users to stream to TV with Chromecast. Also this app is available on tablets. Not from a long time ago, the company produced a new product, Mevo, which is a camera with 4K-resolution image sensor and a smart software that allows a user to reproduce output of a multi-camera shoot. Then the user becomes able to broadcast to Livestream's website/Facebook/Periscope.